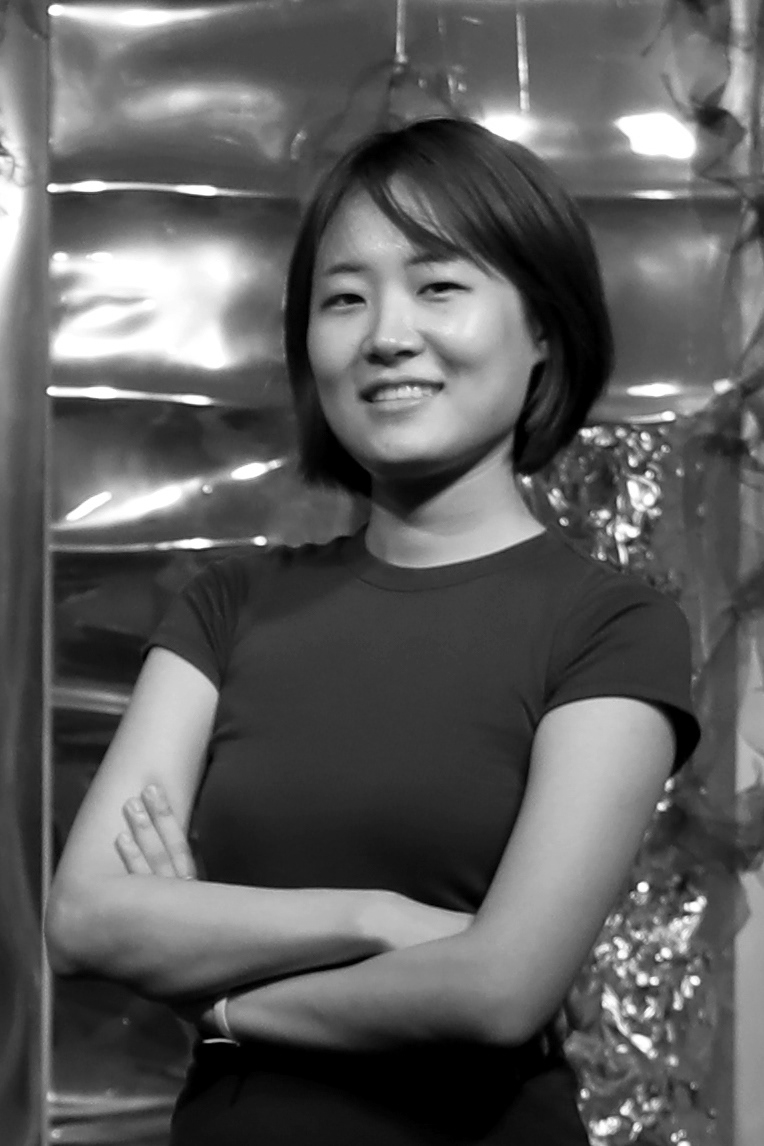 Multidisciplinary designer
​​​​​​​


Chusu Kim is a designer based in South Korea and Los Angeles, who has dedicated most of her works to scene design, art installation, and video. 
She earned a BFA in Visual Communication Design at the College of Design at Kookmin University in South Korea, and is currently working out of Los Angeles. 
Her primary design interest is scenic design and  installation that creates narratives in space using hand-made installations, videos, and 2D graphics. Recently she is into the sound design. Her sculptures are curved and abstract, and her videos are often animations that describe her personal feelings and memories in a specific and descriptive way. 
She is currently studying scenic design in the School of Theater at California Institute of the Arts, and plans on using her background in visual communication design to generate narratives that interact with space in new and interesting ways.

◆ Interview with Voyage LA Magazine 인터뷰◆
Click the image to link the page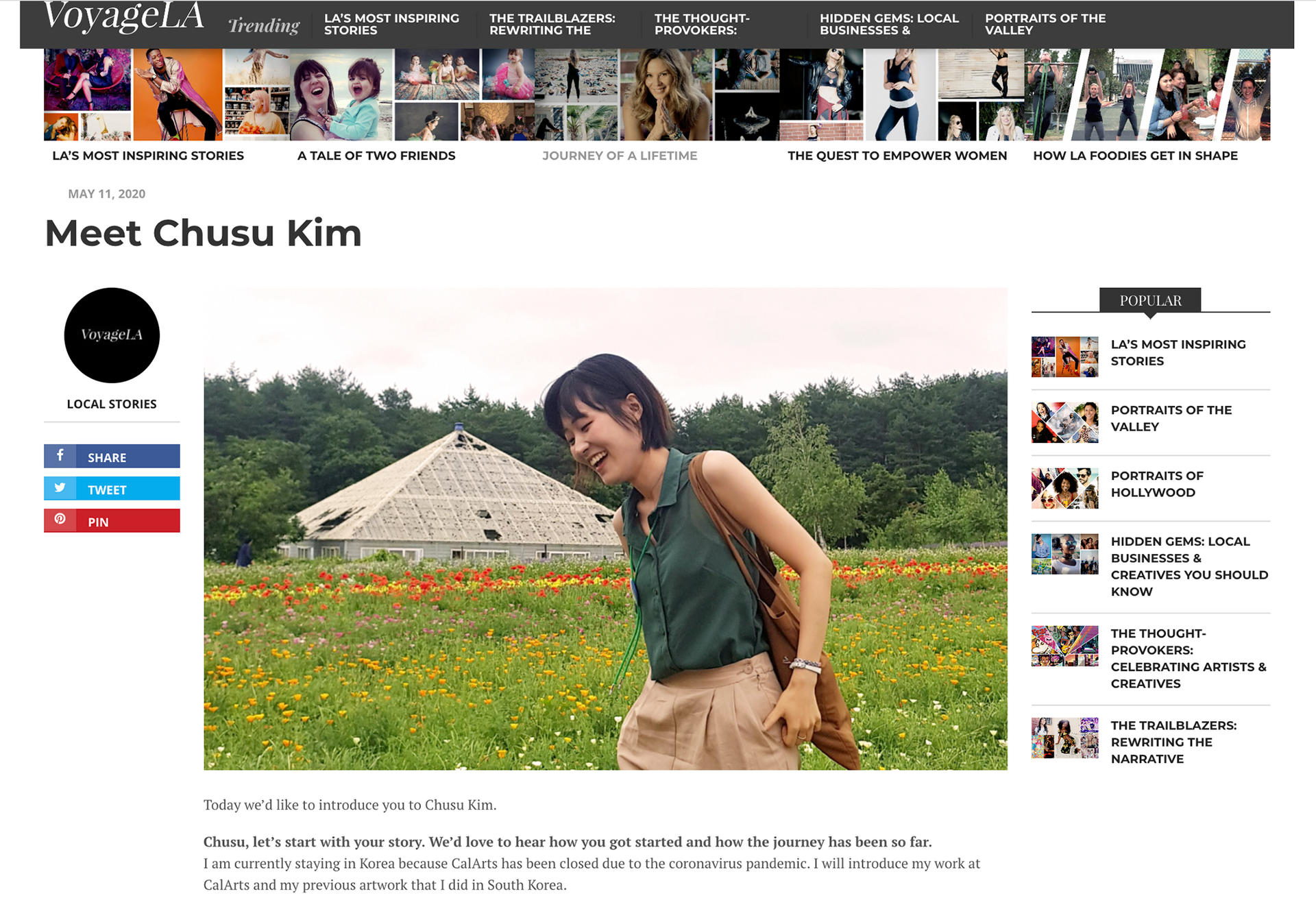 ◆ California Institute of the Arts  (The U.S.A)  2022
MFA Scene design, School of Theater
칼아츠-2022년 졸업 예정
◆ Kookimin University, 2013, (South Korea)
BFA Visual communication design, College of Design 
국민대학교 조형대학 시각디자인학과 졸업

◆ [International Education Week] 
- CalArts, 2019. 11.18-22
- <Alive!> 전시

◆ [서울일러스트레이션페어 vol.7]
- Coex, Seoul, 2019.07.25-28
- 프로젝트를 이용한 포스터, 엽서, 스티커 등의 일러스트 전시

◆ [베리굿즈 2019 x YCK 2019] 
- Coex Hall A , Seoul, 2019.05.02-05
- 입체조형작 전시

◆ [Artphil Collaborative Project 2017 x Seoul Music High School]
- Project broom gallery, Seoul, 2017.11.06-10
- 팀으로서 대형설치작품 전시

◆ 국립현대미술관 서울관 교육프로그램 홍보물 디자인
-<#맛_보는_미술사>, 2018
-<청소년 MMCA 하이라이트>, 2018
-<미스터리 추리비평>, 2018

◆ 국립중앙박물관 어린이박물관과 근무
-전시기획, 전시체험물, 어린이 교육프로그램, 야외 어린이 놀이터 공간을 위한 그래픽디자인
2014-2015